2013 Haynes Syrah
Words that come to mind when describing the Haynes vineyard are "deep" and "noble" and the 2013 walks the tightrope of elegance and power as well as any wine we have released. Aromatic from the first pour and more expressive on the palate than the 2012, the soil sings in the 2013 with the familiar interplay of red and black fruit, floral and savory aromatics, and the long smoldering finish and ultra-fine tannins of volcanic ash.
Terrior Cobblestones, loam and volcanic ash.
Tasting Notes Lychee, red raspberry, black tea, rhubarb, graphite, black olive, violet.
Aging Drink 2016 - 2025
Vintage 2013
Vineyard Haynes Vineyard
Appellation Coombsville - Napa Valley
Production 5 Barrels Produced
Retail Price $45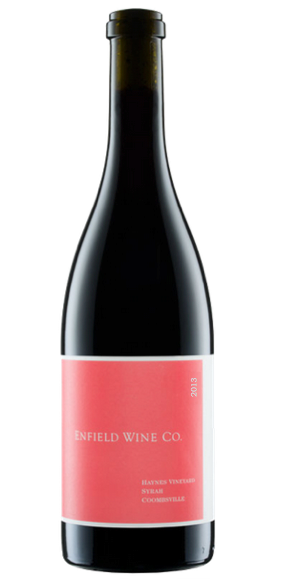 "This rustic, savory syrah was not the sort of wine that you can encapsulate by listing a bunch of flavors. It simply was filled with soul and pleasure."  - Eric Asimov, Wine Critic of The New York Times